A trip to Ann Arbor is not complete without taking home a memorable souvenir. Unique Ann Arbor shopping experiences let you collect your keepsake and save with great bargains. Scroll down to learn more.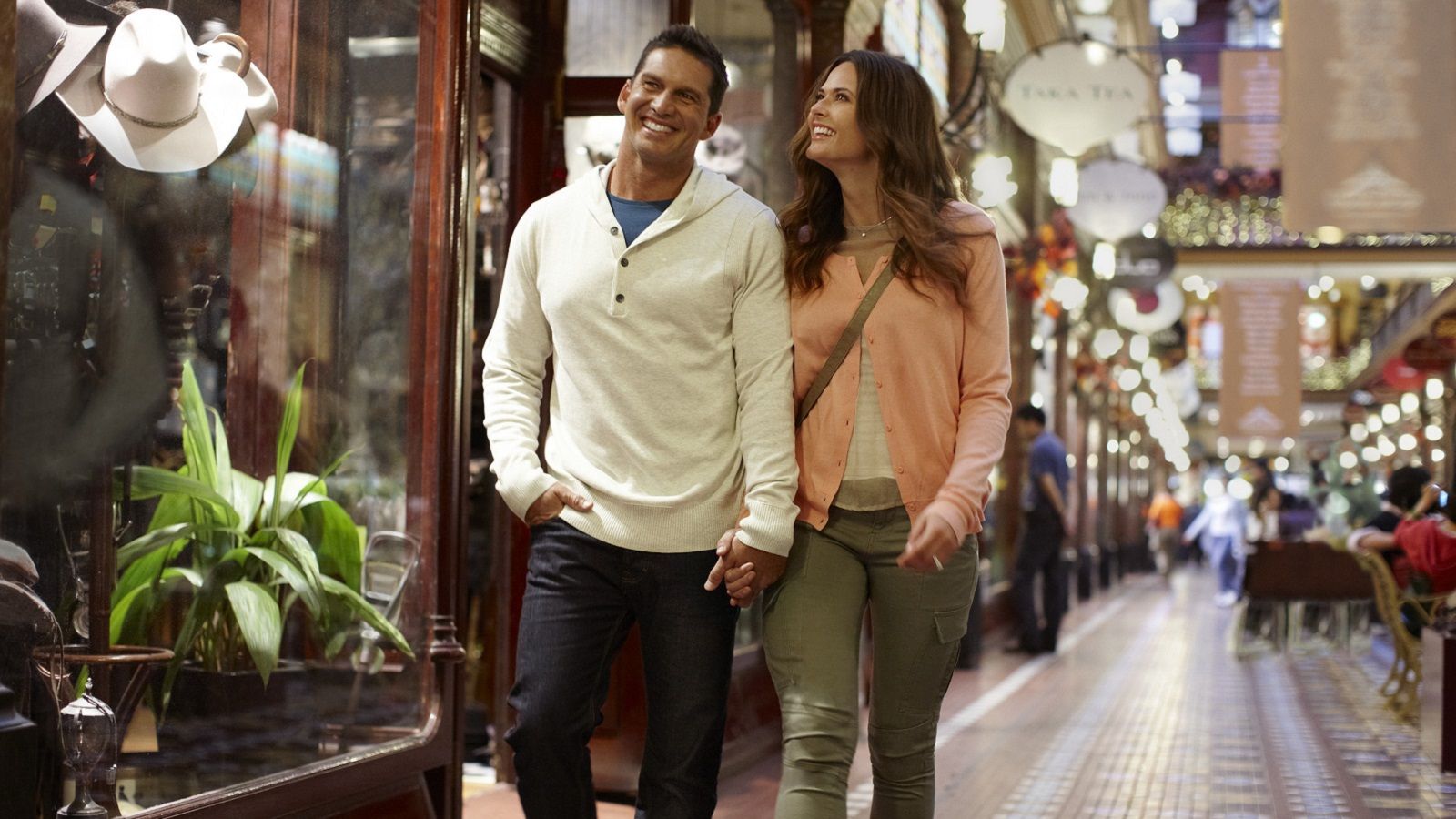 Briarwood Mall
Located less than one mile from Sheraton Ann Arbor hotel, Briarwood Mall features 120 of the best names in retailing including Apple, Coach, J. Crew, Chico's, Forever 21, Sephora and Williams-Sonoma,offering the latest fashions, gifts, electronics, entertainment and dining options.
Kerrytown District
Only 10 minutes from Sheraton Ann Arbor Hotel, Kerrytown District is a unique blend of neighborhood and business. Located in a historic area of downtown Ann Arbor, this shopping center offers one-of-a-kind shops, restaurants, markets, delis, concert house, art gallery, Farmers' Market, children's museum, and a rich and diverse culture.
Ann Arbor's Main Street
Voted "One of America's Great Places," Main Street in Ann Arbor offers a wide variety of shops including antiques, sports memorabilia, jewelry stores, art galleries, book stores and much more. In the heart of downtown Ann Arbor, the Main Street Area Association is dedicated to keeping our neighborhood businesses strong and vital.
Arborland Shopping Center
Located 10 minutes from Sheraton Ann Arbor, this shopping center is nestled between University of Michigan and Eastern Michigan University at the intersection of Highway 23 and Washtenaw Avenue (Hwy. 17), Arborland Center is at the heart of Ann Arbor shopping. Nearly 30 national, regional and local businesses plus Hiller's, the area's premier supermarket, make this modern retail center a first choice for shoppers.
Depot Town
Located 15 minutes from Sheraton Ann Arbor, Depot Town is a gloriously restored 19th century shopping destination. Browse the antique shops, dine at one of the many restaurants, and stop by the exceptional shops offering a wide selection of vintage clothing, antiques, and numerous collectible items.
Additional options for great Ann Arbor shopping:
Oak Valley Shopping Center
Nickels Arcade South University