As the preferred hotel near University of Michigan, we are located only 2.2 miles away. The University of Michigan is one of the nation's top public research universities; its main campus is scattered throughout the city limits of Ann Arbor offering a welcoming campus environment for visitors to explore. University of Michigan is comprised of over 200 undergraduate majors, 100 doctoral and 90 master's programs.

In athletics, the Michigan Wolverines compete in NCAA Division 1-A sports and belong to the historic Big Ten Conference. Most noted for their college football success, Michigan Stadium or "The Big House" is the nation's highest attended football stadium. Major rivals include The Ohio State University Buckeyes and the Michigan State University Spartans.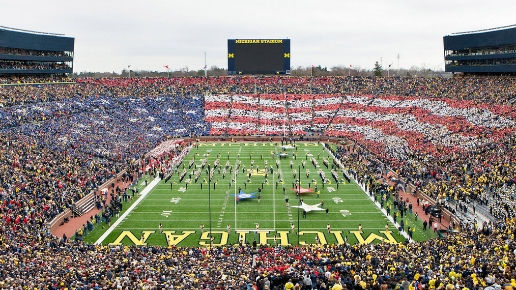 BOOK YOUR STAY AT OUR HOTEL NEAR UNIVERSITY OF MICHIGAN
Come cheer on the Michigan Wolverines this football season and stay with our full-service hotel near University of Michigan.
Book online, or call 866-716-8134 and ask for our best available rates.