Welcome ADCO Global, Incorporated / Royal Adhesives and Sealants, LLC Guests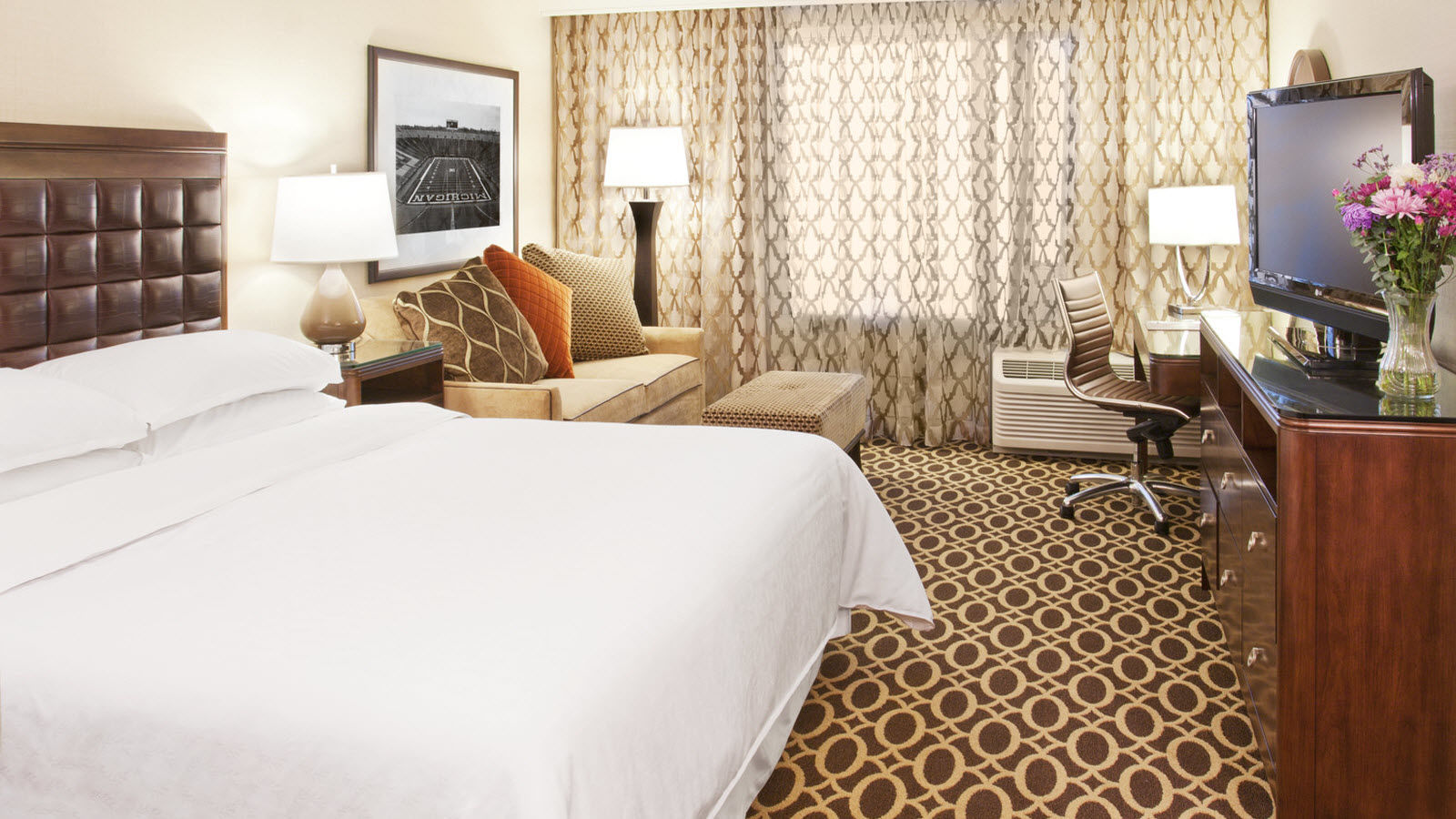 Sheraton Ann Arbor Hotel offers guestrooms with HD televisions, updated restaurant lounge areas and public space, the Link@Sheraton experienced with Microsoft connectivity hub centrally located in our lobby as well as a premiere fitness center. At our comfortable and convenient hotel, you'll experience unparalleled service and accommodations.
For all ADCO Global, Incorporated / Royal Adhesives and Sealants, LLC guests, simply book today and delight in:
Rates from $93 per night
Complimentary local/toll-free phone calls
20% discount on food & beverage purchases
Book online, or contact your preferred travel professional. Rate subject to availability.
About Ann Arbor:
In 1823, a group of pioneers passed through a fur trading post known as Detroit and pushed on along the banks of the Huron River in search of a location for a new frontier community. Among the settlers was a Virginian named John Allen and fellow pioneer Elisha Rumsey. Some 40 miles west of Detroit, in the slopes that bounded the Huron River, the pioneers established their settlement. On February 12, 1824, they registered their claims in Detroit: Allen for 480 acres and Rumsey for 160, each paying the prescribed price of $1.25 per acre. By May of 1824, the name "Ann Arbor" had been chosen for the town. Theories abound as to the origin of the name, but the most agreed upon theory is that both Rumsey and Allen's wives were named Ann, and the word "arbor" means "a leafy, shady recess formed by tree branches, shrubs, etc.," which perfectly describes the landscape of the area in 1824.